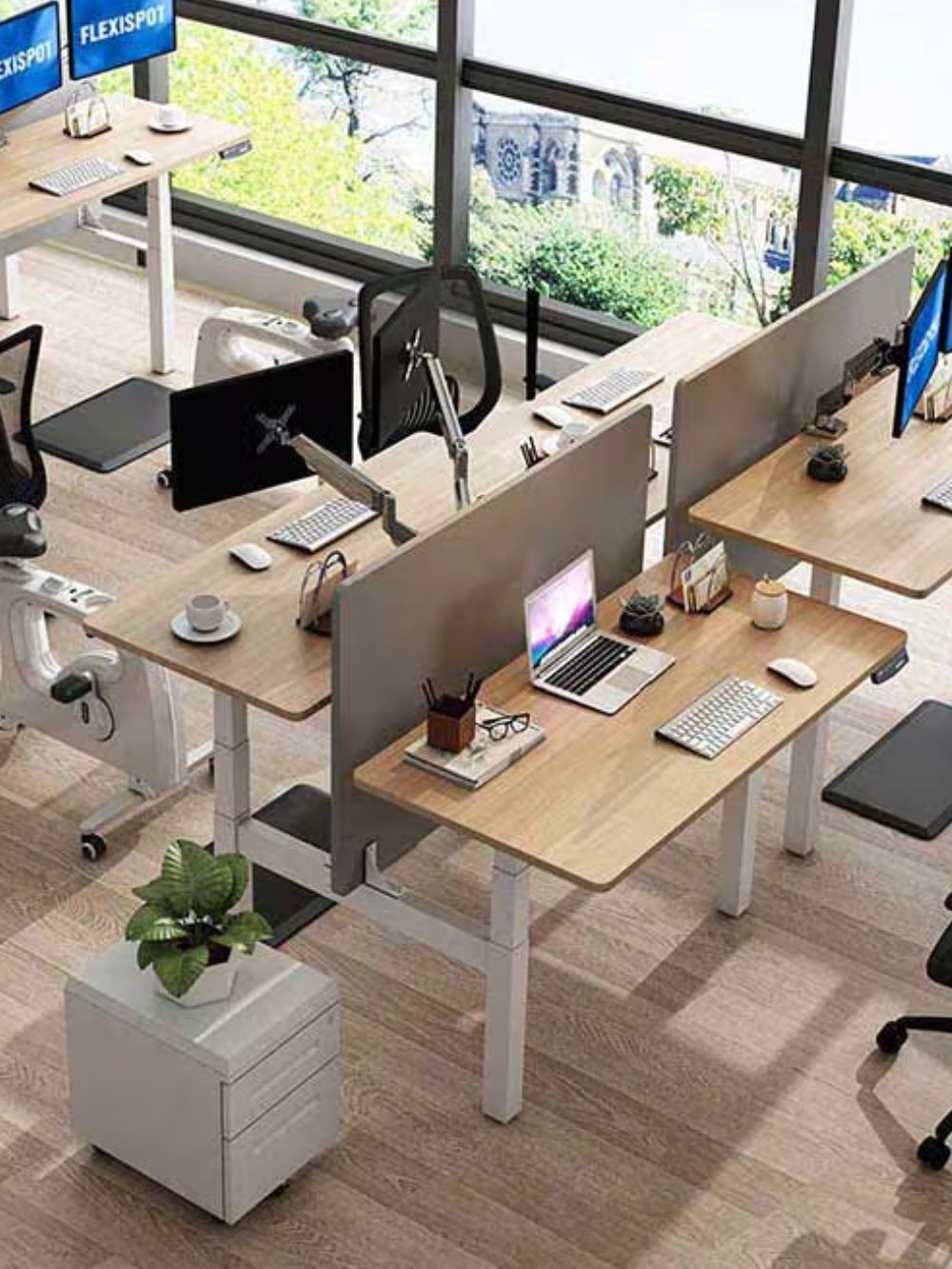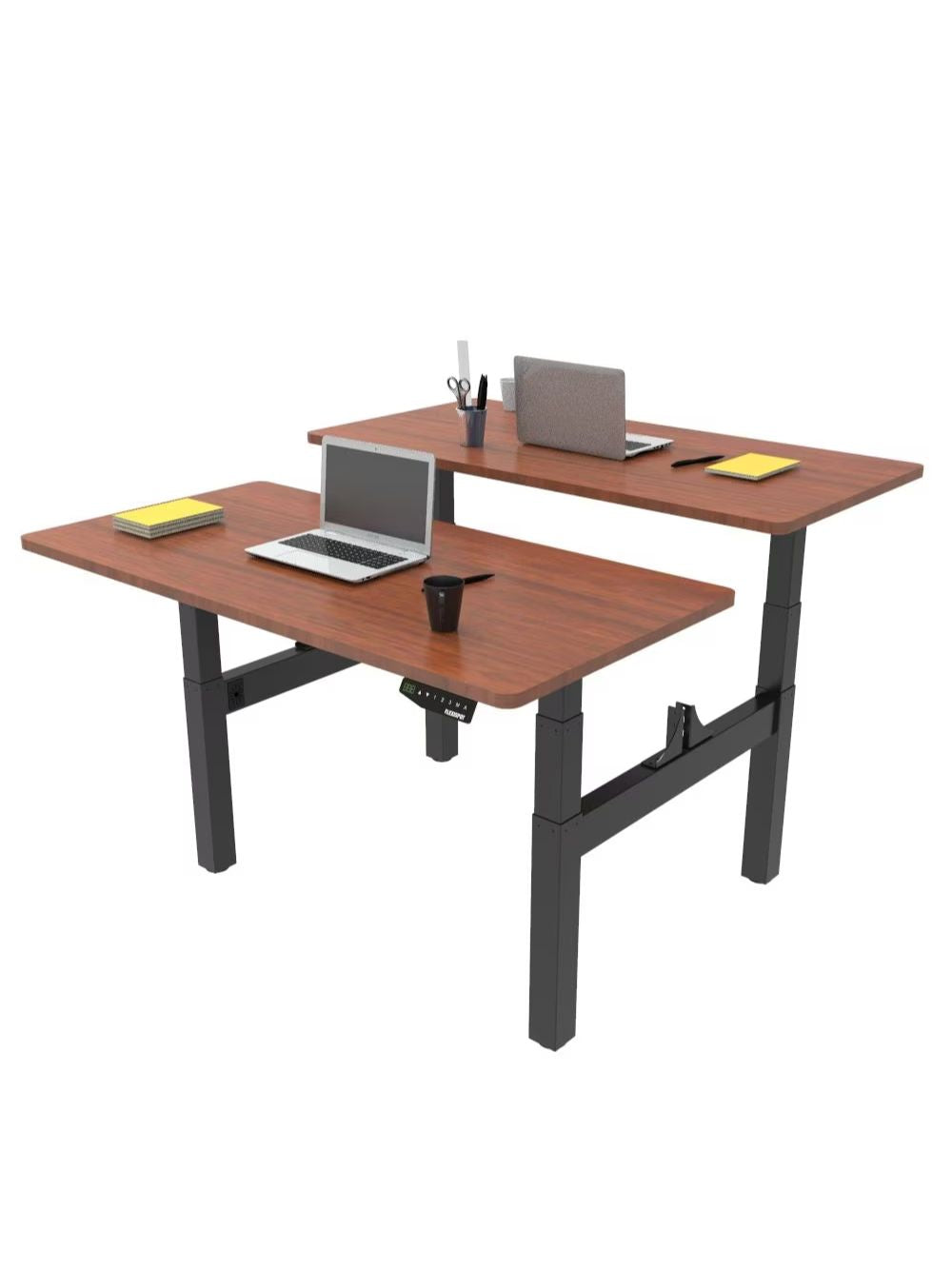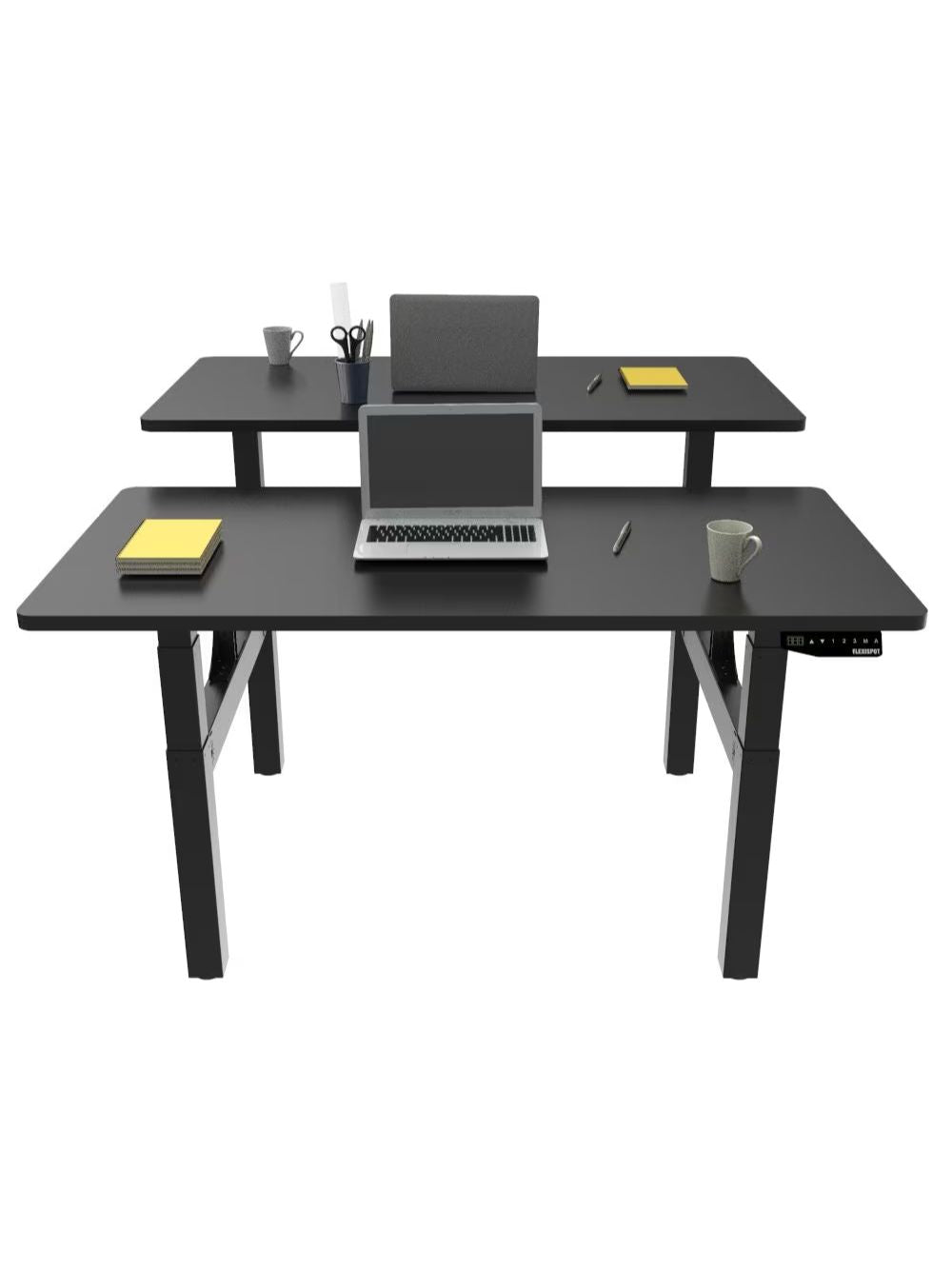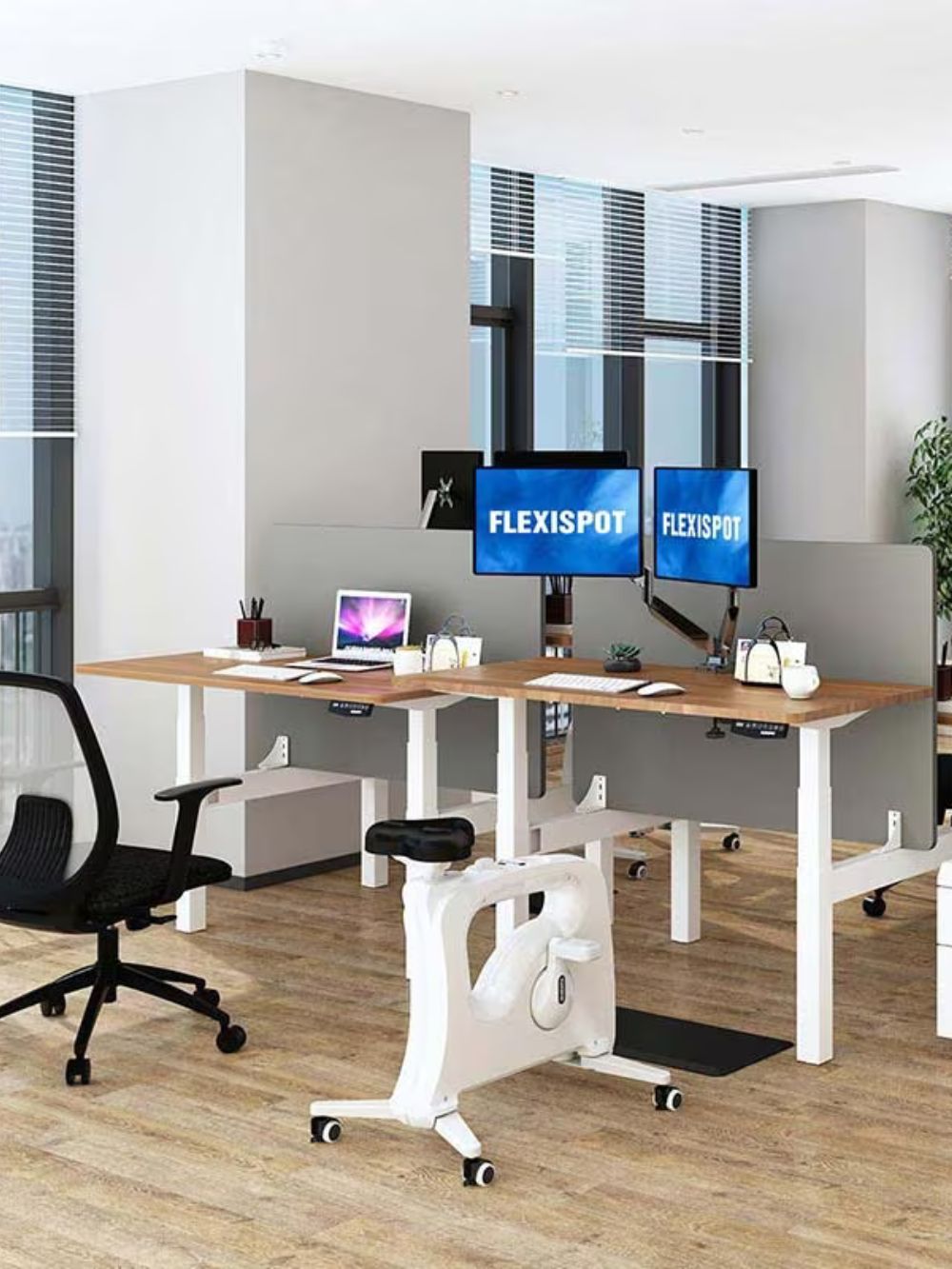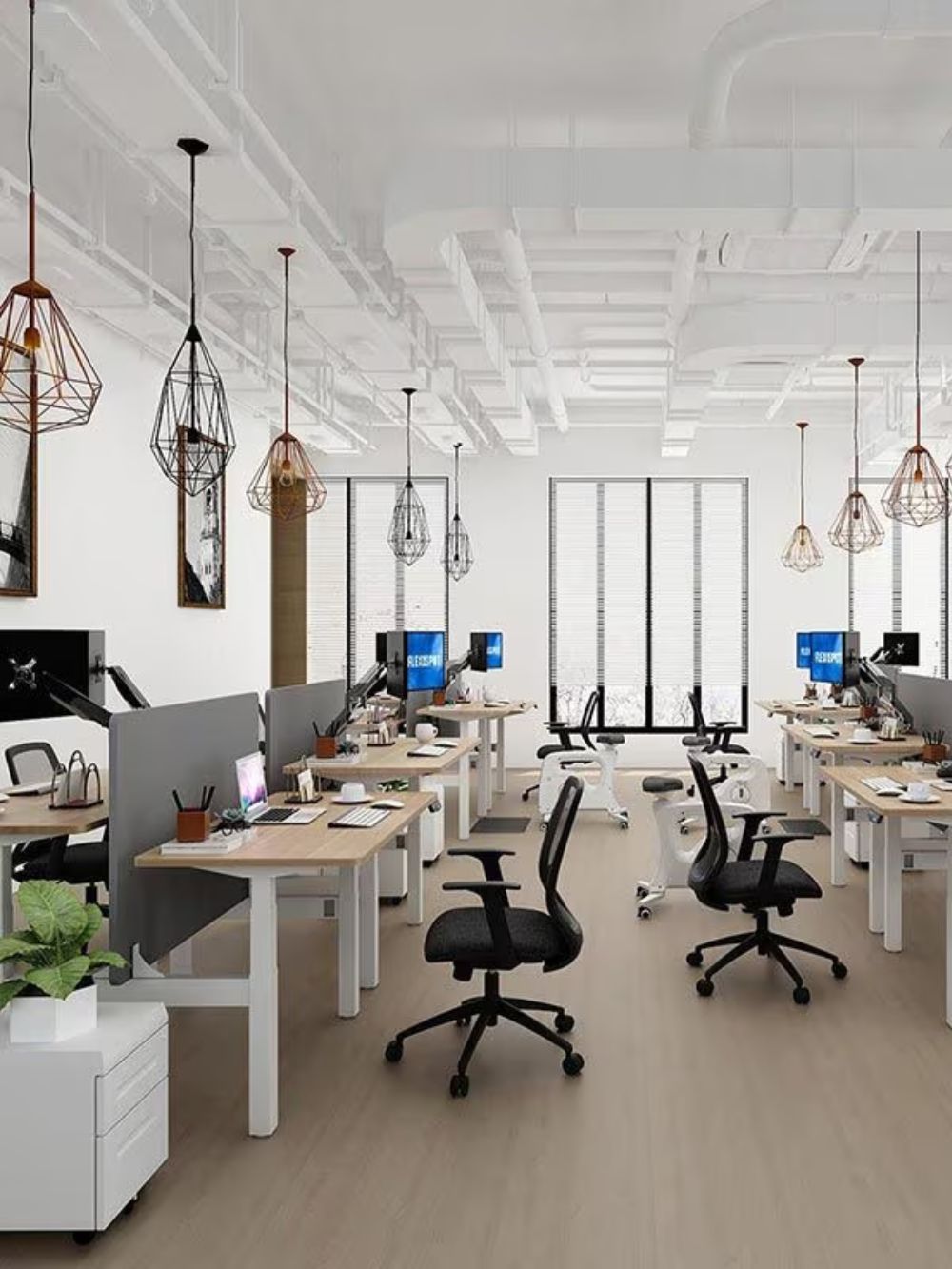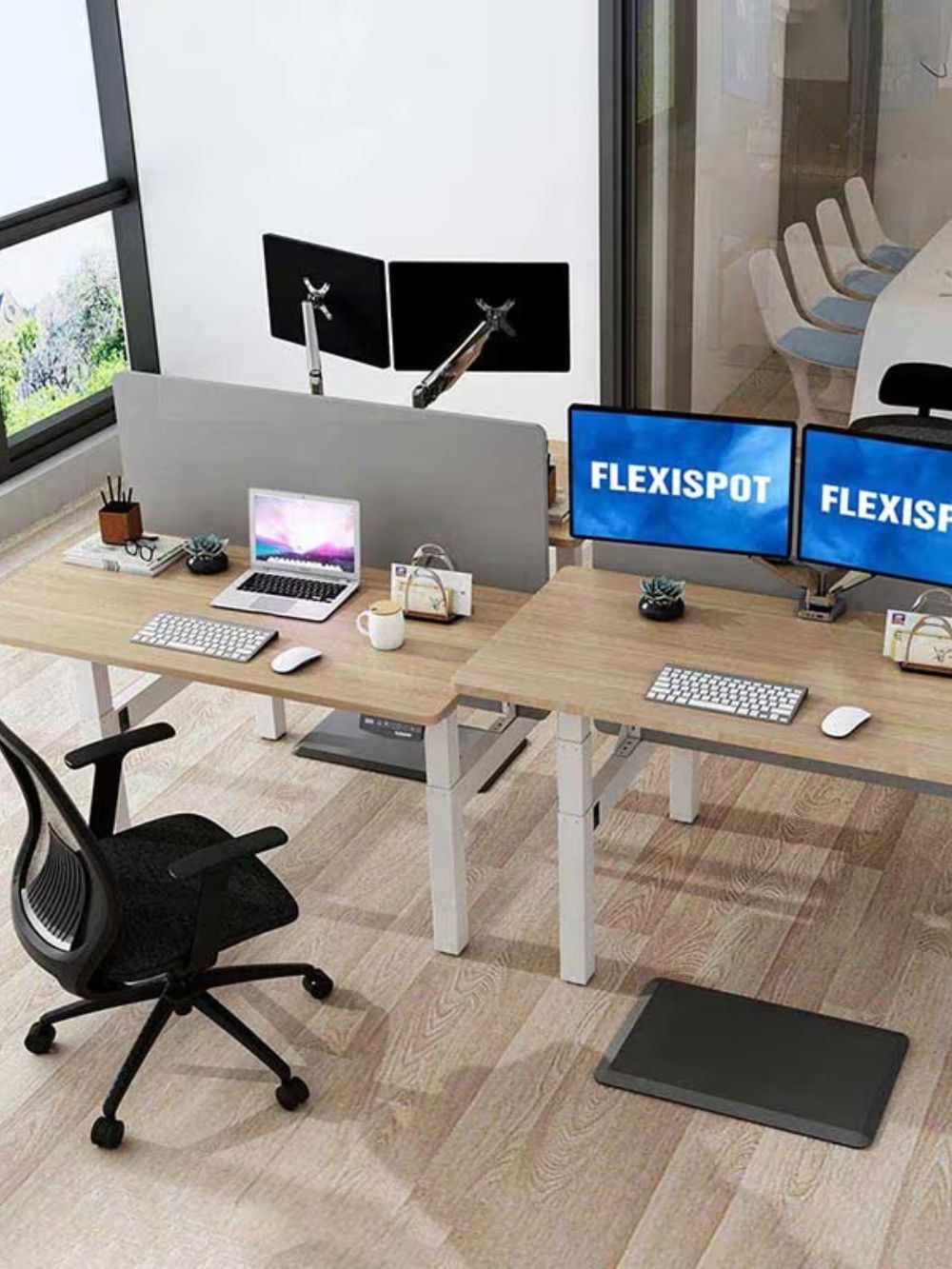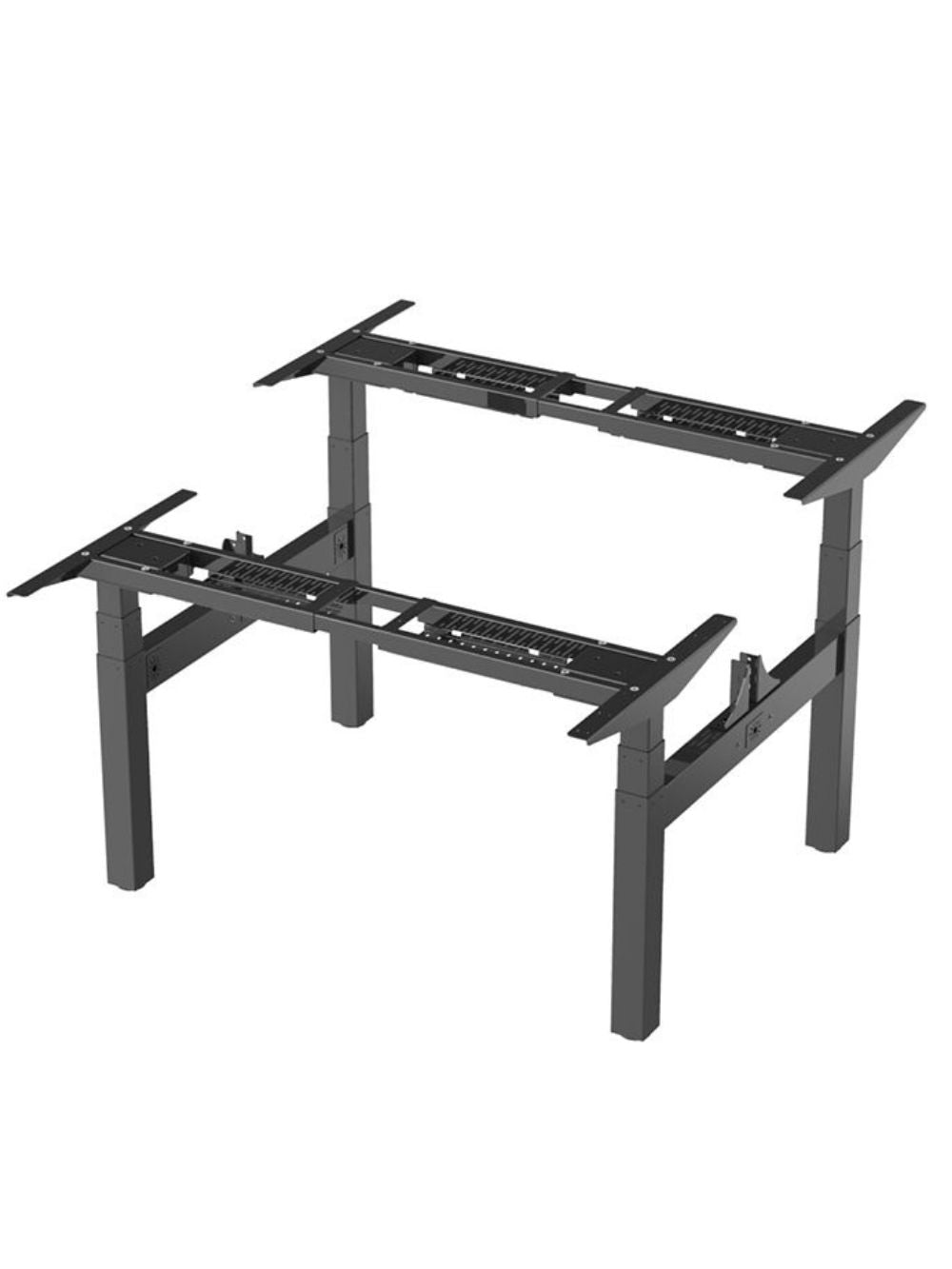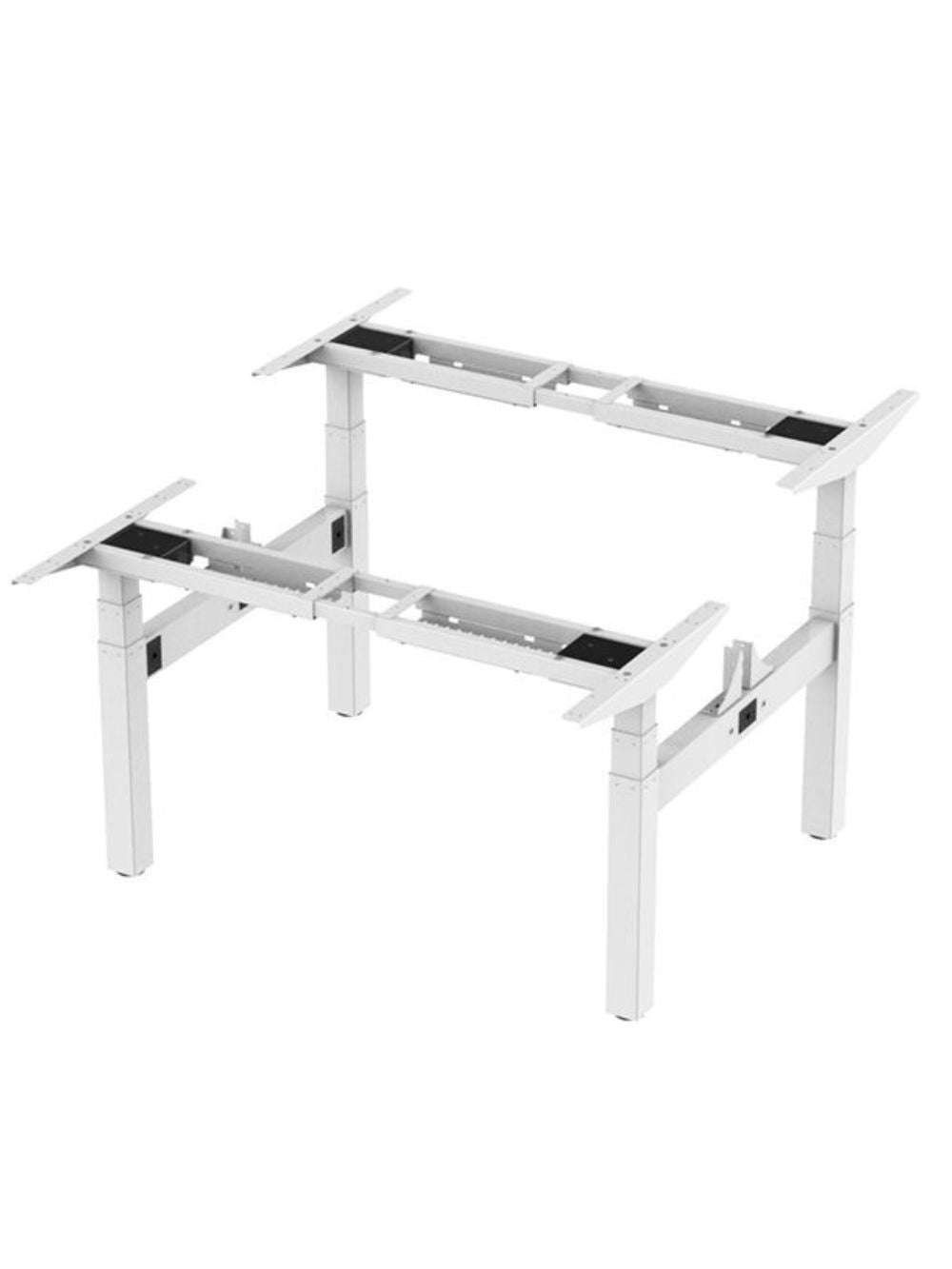 FlexiSpot E7H Duomo Electric Double Standing Bench Desk
Dual Benching Desk, Best for business
Regular price
$784.00 USD
Sale price
$784.00 USD
Regular price
$1,045.00 USD
35 People are considering buying this product.
Estimated Delivery Time: Usually 2-4 weeks Dec 15 - Dec 29

Free Delivery Charge for online order above $1,000HKD.

Delivery time for in-stock products: Generally 3-14 workdays. Feel free to contact our customer service for stock level.

Guarantee safe & secure checkout with Paypal
Product Name:FlexiSpot E7H Duomo Electric Double Standing Bench Desk
Brand:FlexiSpot
Warranty(Year):5
Display Showroom:
Color Options:White/Black Frame
Meterial Options:
Features:Dual Benching Desk, Best for business
Maximum Size:
Minimum Size:

Product Description
Delivery Method
Showroom Address
Quotation & Customize
Review
Product Features
Enhanced stability, providing maximum strength and stability
High-quality construction, meeting certification standards, using high-quality materials
Power outage protection, safeguarding the standing desk from dropping
Equipped with programmable preset positions and reminder system for easy height adjustment and posture switching
Dual-motor lifting mechanism for smooth height adjustment
Low-noise operation
Optional screen partition accessories
Exclusive free 1200 * 600 mm wooden desktop (two pieces)!!!! For other sizes and colors, please inquire with customer service.
Exclusive distributor of Flexispot in Hong Kong, with a limited 5-year warranty!!!!
Superb Stability
Featuring a sturdy frame to provide maximum strength and stability at any height. The two desktops enhance its stability. Easily switch between sitting and standing positions without disrupting the desktop.


High Quality
Featuring a high-quality construction with a 5-year frame warranty and 3-year motor warranty. Certification standards: CE/FCC/CUL. The motor is made of high-quality SPCC cold-rolled steel.


Power Outage Protection
If the standing desk is in the process of going up or down, the system will protect it from dropping in the event of a power outage.
Sit/Stand Reminders and Advanced Memory Keyboard
Equipped with 3 programmable preset positions and a programmable sit/stand reminder system, easily change to your preferred positions and receive reminders when needed. All buttons can be found on one keyboard.


Smooth and Quiet Operation
The dual-motor lifting mechanism provides smoother height adjustment, better stability, higher weight capacity (220 pounds), and low noise (below 50 decibels).
Product Specifications
Structure: Dual-motor lifting structure
Height Adjustment Range: From 63 cm to 126 cm
Speed: 3.8 cm per second
Weight Capacity: Up to 125 kg
Stages: 3 stages
Dimensions and Colors
More desktop sizes and colors can be customized according to needs. Please contact customer service for details.
There are a variety of table top color swatches available in the store for customers to choose from. If you are interested, you can go to the IFCO store to learn more.
The table top can provide drilling service, each hole costs $100, and the customer needs to customize the location and shape.
The corners of the table top can be chamfered, and the price is 110% of the original price. For details, please consult the service first.

The core of the table top wood can be upgraded from particle board to high-quality plywood, and the price will be adjusted according to the size.

All product pictures in the online store are for reference only. Due to factors such as computer screen color difference and shooting light, the photos will be slightly different from the actual product. The product is subject to the actual product.
What are the delivery and installation charges?
Free delivery & assembly available for order purchased over HK$1,000; a basic Fee of delivery & assembly HK$200 required for order purchase amount under HK$1,000.
Do large furniture products have a delivery fee?
For some large furniture products such as wall beds, sofas, dining tables, storage cabinets, etc., orders over $5,000 are eligible for free delivery and installation services. If the order amount does not reach the specified threshold, a delivery and installation fee of HKD $200 will be charged.
When will the delivery be made after placing an order?
"In stock" products delivery is usually scheduled within 14 working days after the order placed. Products ordering generally take 3-6 weeks. Delivery service available from Monday to Saturday between 11:00 AM and 7:00 PM, and no delivery service on Sundays and public holidays.
Expedited Delivery Service
If you require expedited delivery, we can assist in arranging same day van delivery service. Please note that the car delivery service does not include on-site installation. Customers will need to receive and install the items themselves. Additional charges is needed for the car delivery service, and for more details, please contact our customer service.
How long does it take to order a product?
Generally take 3-6 weeks. These include products that are out of stock, customized colors or sizes, and bulk purchases. Feel free to contact our customer service for estimated delivery times.
What is the delivery service coverage?
Free delivery and installation services cover Kowloon, New Territories, Hong Kong Island, Tung Chung, and Ma Wan. However, Discovery Bay and outlying islands are not included. An additional fee of HK$250 is required for deliveries to Discovery Bay.
Can I specify the delivery date and time?
Customers can specify the delivery date by filling in the "Remarks" section during the online checkout process or by contacting our customer service. We will do our best to accommodate your request.
Can I change the delivery time or address of my order?
Please contact customer service at least two working days before the delivery date. Once an order has been shipped out, no further changes can be made. In such cases, additional administrative fees may apply for re-arranging the delivery. If the customer is not present during the agreed delivery time, a re-delivery will incur an additional fee of HK$200.
Any additional charges for carrying items up stairs?
If there is no elevator in the building or if the purchased items cannot be transported via the elevator and need to be carried up stairs, customers are responsible for paying the stair-charge. Each set of six step of stairs is counted as one floor, and a fee of $80 is charged per floor. Starting from the fourth floor, the fee is doubled for each subsequent floor. For the eighth floor and above, please contact customer service for further arrangements.
Any additional charges if parking fee is needed?
If parking fees are required at the delivery location, the customer is responsible for paying the fees.
Under what circumstances will the delivery service be interrupted?
Delayed delivery may occur if the address or phone number provided is incorrect. Delivery services may also be delayed, suspended, or canceled due to a typhoon signal of eight or above, a black rainstorm warning, or other force majeure clauses. In such cases, re-delivery arrangements will be made.
How can I contact IFCO for delivery and after-sales support?
Feel free to call 2331 3720 / 2331 3996 or email cs@ifco.com.hk during our customer service hours: Monday to Friday, 9:00 AM to 6:00 PM.


If you have any inquiries, please call 2626 1666, WhatsApp 5408 7007, or email info@ifco.com.hk

IFCO Deco Shatin Shop
Unit 808, 8/F, Tower 2 Grand Central Plaza, 138 Shatin Rural Committee Road, Shatin
Hotline: 2626 9081
Opening Hours: Monday to Sunday: 11:00am - 9:00pm
View on Google Maps

IFCO Deco Kwun Tong Shop
Shop D1, 2/F, Lladro Centre, 72 Hoi Yuen Road, Kwun Tong
Hotline: 2626 1666
Opening Hours: Monday to Sunday: 11:00am - 8:00pm
View on Google Maps

IFCO Deco Jordan Store
Room D, 3/F, Ritz Plaza, 122 Austin Road, Jordan
Hotline: 3563 7503
Business Hours: Monday to Saturday: 11:00am - 7:00pm (Closed on Wednesdays)
Sunday and Public Holidays: 12:00pm - 6:00pm
View on Google Map
IFCO maintains close partnerships with SME and institutions in various industries in Hong Kong, providing office furniture and home furniture products and quotations, including custom-made furniture, interior design, renovation services and product consultation services. Special discounted prices can be offered based on the circumstances.
Need a quotation?
Do the product colors or sizes not meet your requirements?
Do you need to purchase in bulk and want a discount?
Contact our customer service for product consultation, advice, and quotations.
General inquiries: 2626 1666
Quotation hotline: 3563 7503
WhatsApp: 5408 7007
Fax: 2331 3020
Email: info@ifco.com.hk
Customer service operating hours: 9:00 AM to 6:00 PM (Monday to Friday, excluding public holidays)